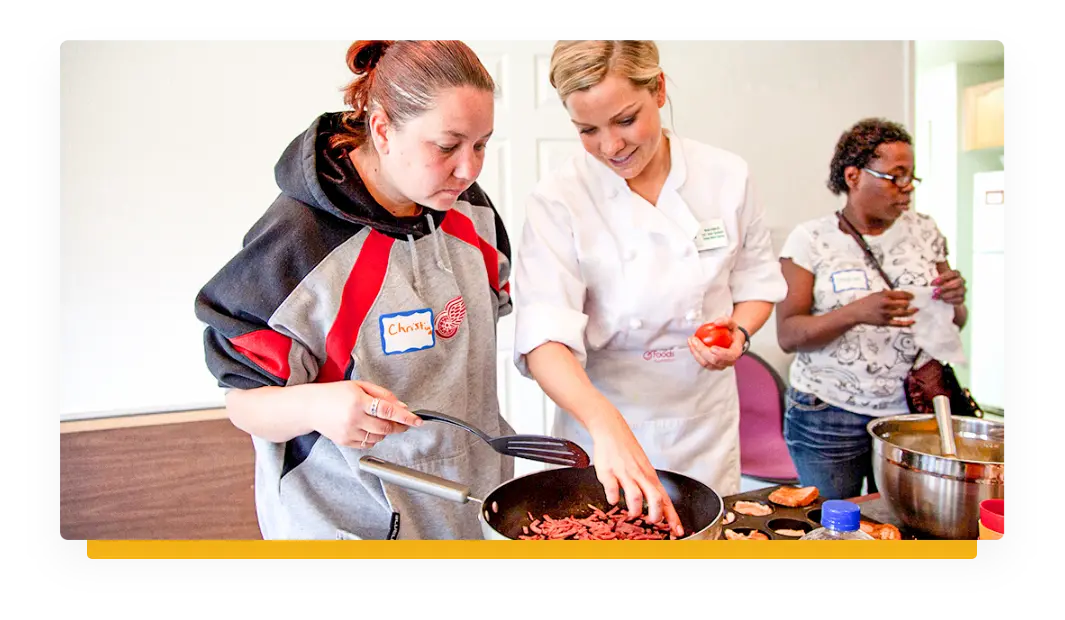 Cooking Matters Core
A successful program is one that meets the needs of your community. It may look different depending on the needs of your community and audience. The Cooking Matters Core is designed to encourage flexibility in delivering lessons and content in a way that your audience desires.
How to Use
Start Here: Cooking Matters Core User Guide (en Español)
Facilitator Training: New Videos for Cooking Matters Core (en Español)
Facilitator Training: Cooking Matters Facilitator Training Resource Library
Lessons
For partners seeking to "recreate" the Cooking Matters for Parents six-week course, we suggest a six-week series using the first six lessons and adding a "food prep" module with each for six, 91-120-minute lessons.
Handouts
View a collection of helpful Cooking Matters Core handouts compiled into one easy-to-read PDF.
Download Handout Collection (en Español)
Recipes
Download and use these collections of our most-loved recipes
Recipe Collection 1 (en Español)
Recipe Collection 2 (en Español)
Waivers
Ensure volunteers and participants are protected.
---
*Your use of Cooking Matters resources ("Resources") are subject to the Terms and Conditions and Privacy Policy of the Website as well as the following disclaimers ("Disclaimer"). Please read the Disclaimer carefully before you use any Resources. By using the Resources, you accept and agree to be bound and abide by the Disclaimer. If you do not want to agree to these terms, you must not access or use the Website or Resources.

[View Full Usage Disclaimer]