Crawling\Toddling A few teeth
Older Toddler
~18 months
Walking Molars
Pre-Schools
3+ years
Very active
Many teeth
Food
Soft, Mashed
Pureed
1/2 in. for soft
1/4 in. for firm
1/2 in for all
Larger chunks
Halves
Banana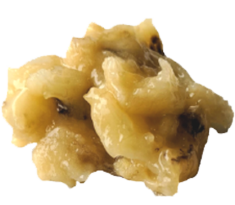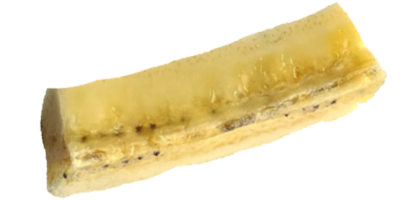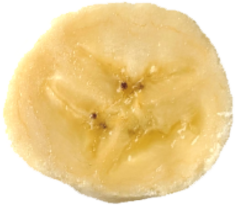 Bell Pepper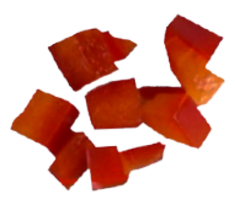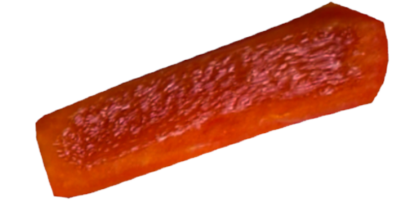 Mandarin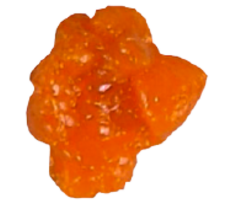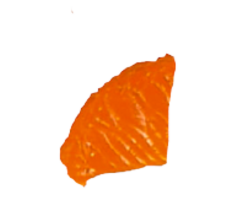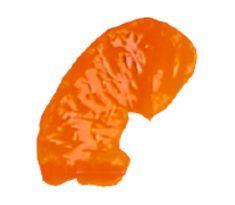 Carrot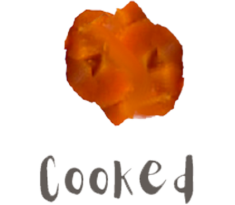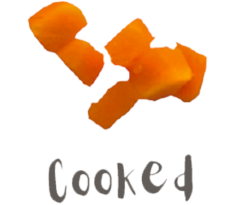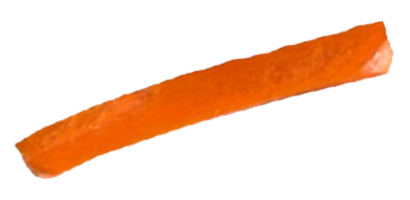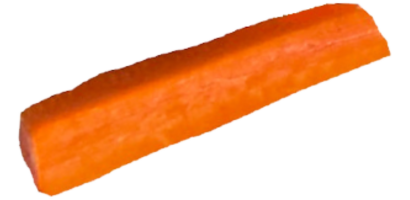 Pineapple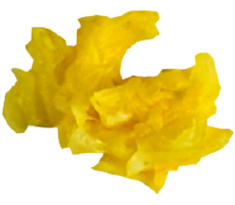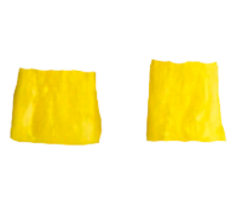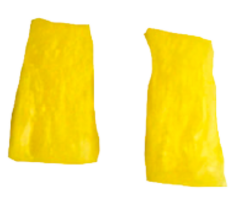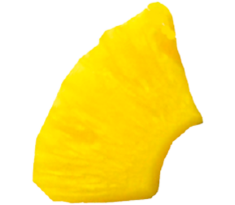 Mango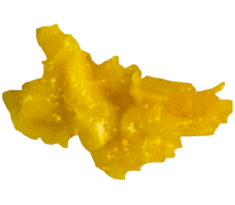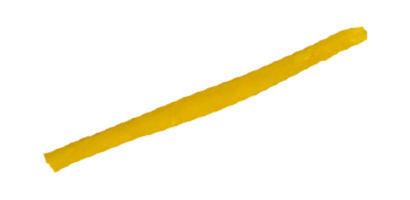 Celery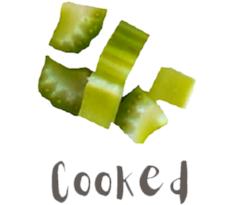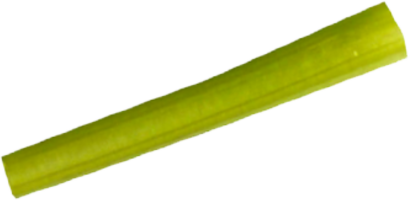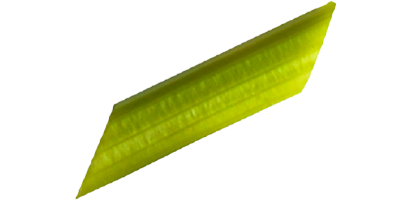 Broccoli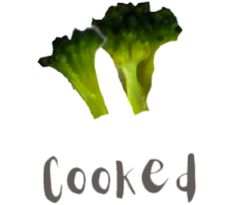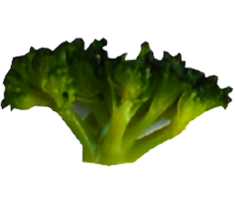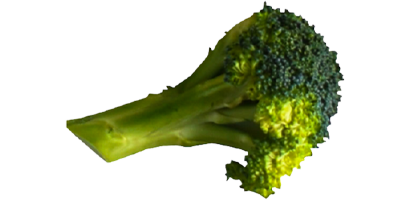 Blueberry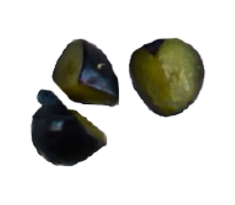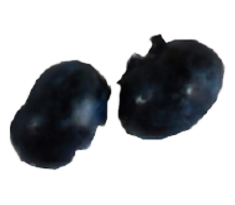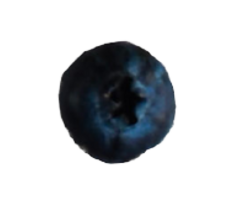 Grape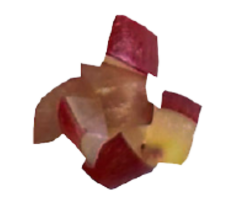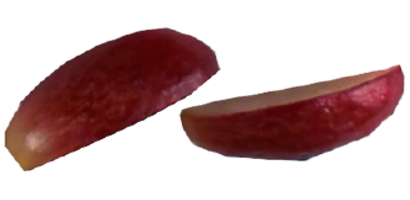 To make…
Prep
Cook
Blend
Fresh Fruit and Vegetables
Wash, peel, and remove any core or seeds.
Cook food until tender. Boil in a small amount of water. Or, try steaming or baking.
Use a blender, fork, or food grinder to mash the food until it is smooth. Add liquid, such as water, formula, or breast milk, to thin as needed.
Canned or Frozen Produce
Be sure it has no added salt, sugar, fat, or spices.
Meat, Poultry, or Fish
Remove bones, skin, and fatty parts.
Set aside some food for baby before adding sugar, salt, or heavy spices for the rest of the family.
To save time and money, you can even make baby food from some of the fruits, veggies, and protein foods you are already preparing for your family.
Keep Baby Food Safe
Throw these together with some pre-cooked ingredients or leftovers for simple, fast meals.
Click to reveal tips.
Swipe to reveal tips.
Let food cool so it does not burn your baby's mouth and throat. Taste-test the temperature before serving.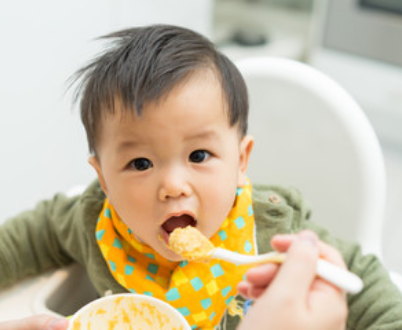 Give your baby one new food at a time. Wait a few days before starting a new food. Watch for any allergic reactions. Do not serve any mixed- ingredient foods until you have served each ingredient on its own.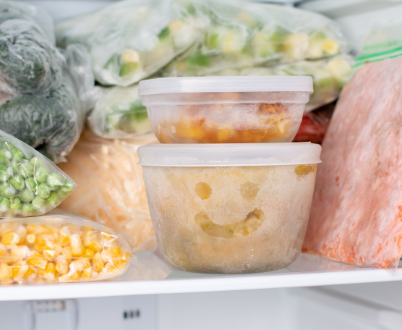 Refrigerate baby food that is not eaten right away. Use meat, poultry, fish, or egg yolks within 1 day. Use all other baby food within 1–2 days.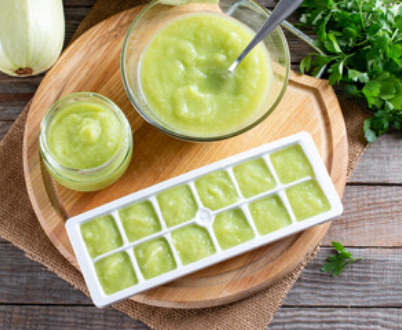 Or, store in the freezer up to 1 month. Freeze in clean ice cube trays. Store frozen cubes in a bag labeled with the date the food was frozen.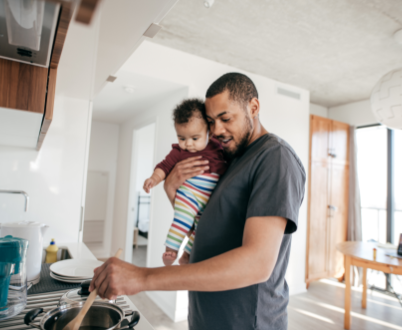 Reheat stored baby food to at least 165°F. Let cool to a safe temperature before serving.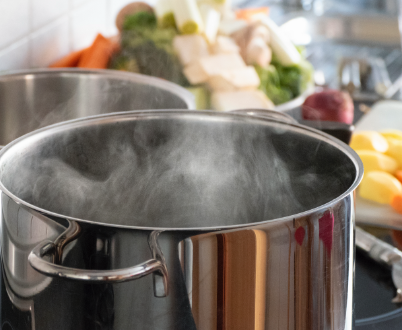 Reheating on the stove:
Place a small heat-safe dish in a small pot. Add about an inch of water. Bring water to a simmer. When food is warm, remove from pot. Stir and test for temperature.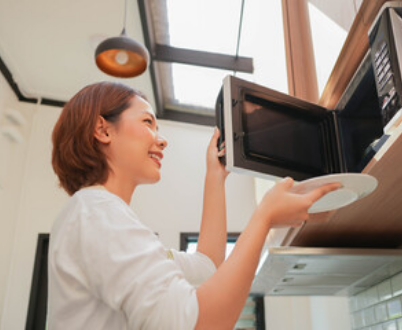 Reheating in the microwave:
Turn dish often to prevent hot spots. Stir well, let sit for a few minutes, and test for temperature.