Everyone Deserves Delicious, Healthy
Food
Cooking Matters is on a mission to make eating healthier fast and affordable for families everywhere.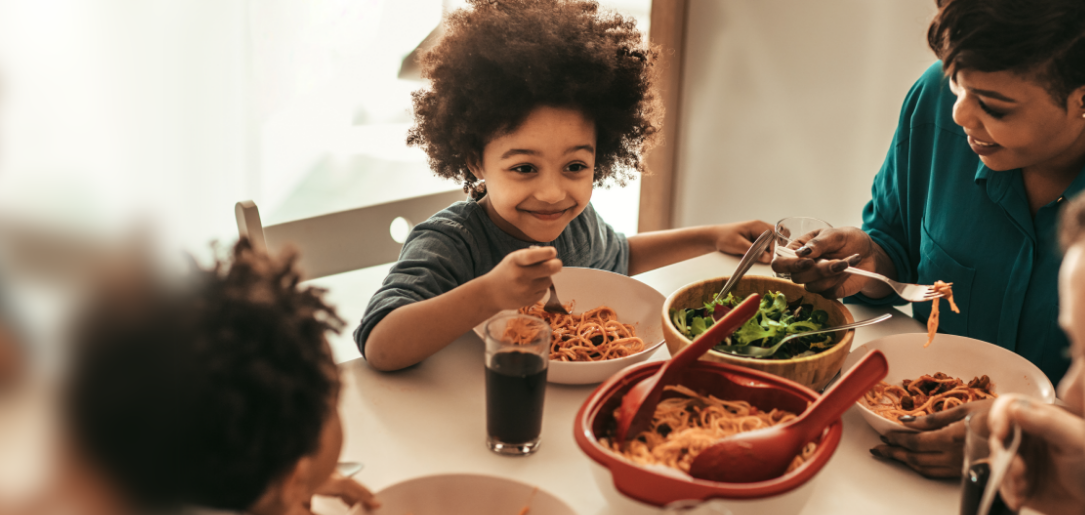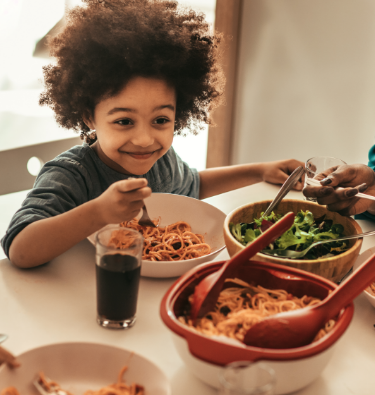 Learn about us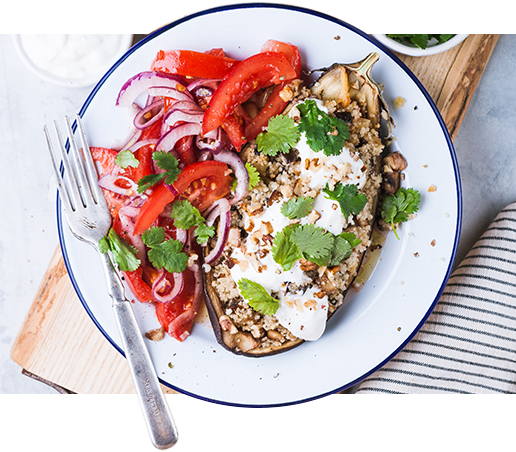 Recipes That Fit
Your Lifestyle
Even when you have no time, you can make food that's healthy, easy, and affordable.
Browse Recipes
What's For Dinner?
Ideas for saving time in the kitchen, shopping healthier and cooking for picky eaters.
Get Tips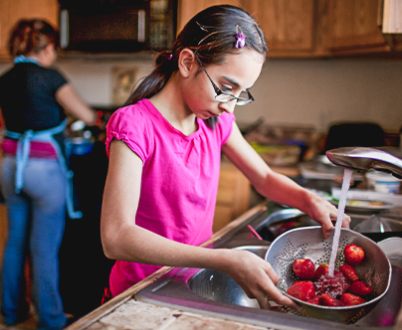 When kids help make food, they're more likely to eat it.
Storing food correctly helps it last longer.
Freeze extra, fresh herbs in ice to use in recipes.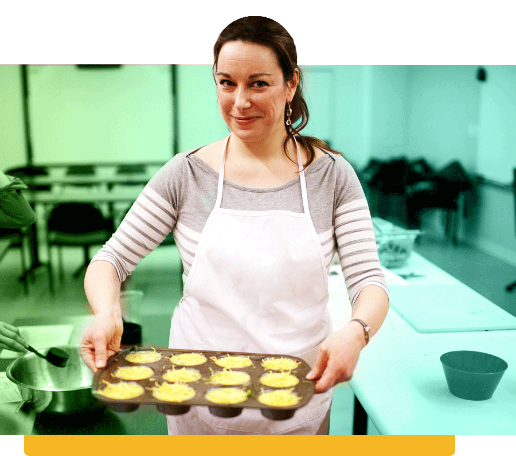 Bring Cooking Matters to Your Community
Find out how your local organization can bring Cooking Matters programs to people in your community.
Learn About Us
Helping Kids and Families
Cooking Matters works with local partners across the country to help kids and families with healthy, affordable meals.
Learn about Our Work
Families Love Cooking Matters
We help people everywhere live healthier.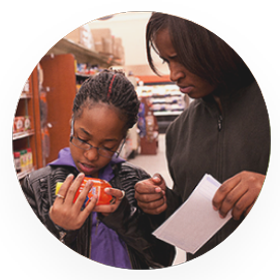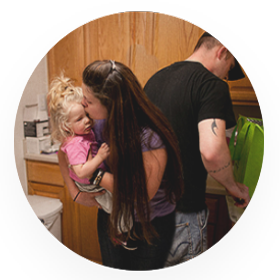 "Before this class, I thought of eating healthy as bland and nasty. You can eat healthy and still have tasteful food."
"I learned quite a few new things, like unit pricing, that I didn't really look for before."
"I buy big jars of yogurt to save money like the class taught me."
- Lareese, Maryland
- Stacy and Erik, Colorado
- Belinda, Massachusetts
Get Updates from Us
Sign up to get news, recipes and more from Cooking Matters.